Chain of climbing walls Indoorwall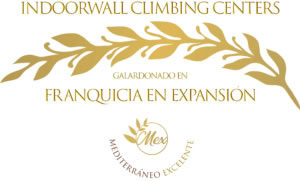 INDOORWALL CLIMBING WALLS
SPACES CREATED BY CLIMBING PROFESSIONALS

CHOICE OF SPACE
We will work together to find the best area, space and facilities for the success of your business.

EXCLUSIVE DESIGN
Your centers will be custom designed and no one in your area will have this high quality equipment.

INTERIOR DESIGN
We design the entire interior of the product so that you do not forget any line of business and do not fail in billing.
EQUIPMENT
We take care that you have what you need in equipment, our specialists analyze your needs.
We take care of your business

A GYM WITH ALL THE SUPPORT

We carry out the Business Plan of your business and set the real sales objectives.
We direct you throughout the annual business calendar so you know what to do at all times.
We read your billing daily, detect any variation and if necessary correct it.
We take the commercial and marketing actions for the most appropriate evolution to your center.
Our specialized software created especially for Indoorwall is our work tool.
We respect the territory, you will have the exclusive and the security that we will not open any center that can influence your development.
We work with the best brands and you will enjoy great discounts from the chain.
You will participate in the updates in your installation, we know that R & D is essential to not get stuck. The engineering department works daily to innovate. Being different is key.
Indoorwall is a team, a family.

"An honest business equals a sustainable business."

BE PART OF THE INDOORWALL TEAM
BUY YOUR GYM

You can also call us

We will solve all the doubts you have